A wall of scaffolding has collapsed onto eight cars in the Gosford CBD, with a light pole falling on a ninth car, just after 3 pm on Tuesday, August 19.
The scaffolding had been erected as part of the new Archibald building site on the corner of Mann and Donnison streets.
Emergency services were called, with one person being treated for light head injuries by on-site by paramedics.
No other injuries were reported.
The incident occurred during peak school time causing significant traffic to back up along the main roads.
A BMW and a Holden Commodore are among the cars crushed which were parked along the edge of the street next to the building site.
A man in his 30's driving a ute was surprised when a large light pole collapsed on to the tray of his car, narrowly missing the cabin.
The Police, Fire and Rescue NSW, and RFS were all on scene attempting to block off the area to pedestrians.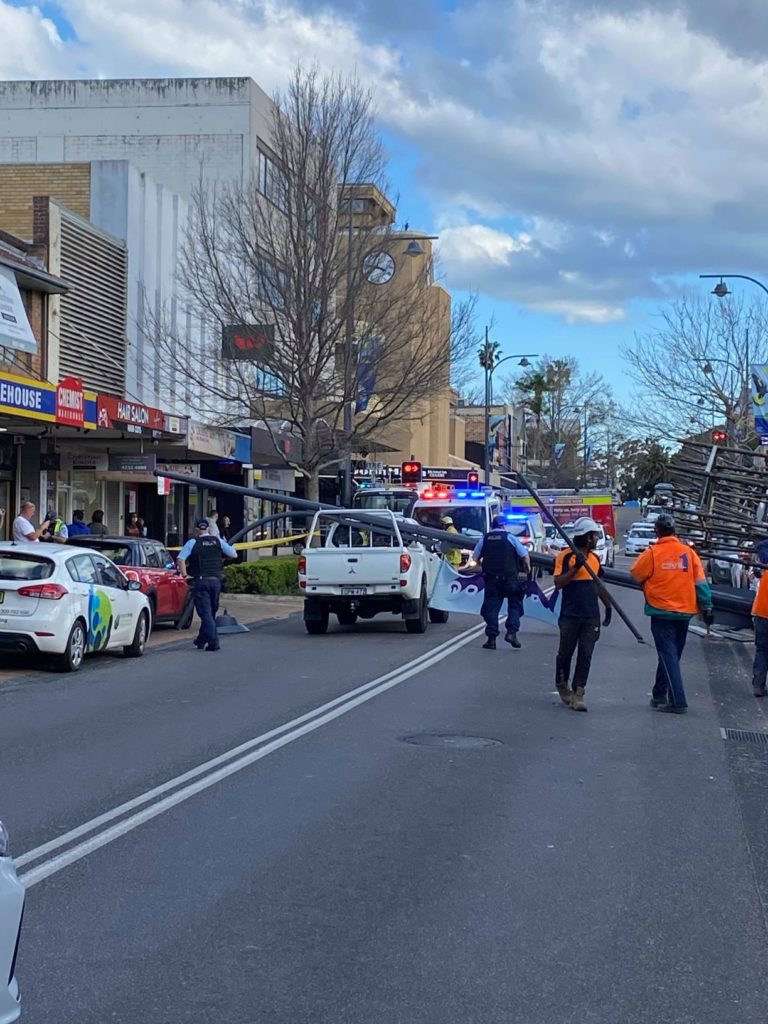 No cause of the incident has been identified, however, the Bureau of Meteorology did record winds between 30-50km/hr during the afternoon.
More as news comes to hand…
Jacinta Counihan –