One of the ever-existing challenges for businesses is demand generation. 
So if you're struggling with the same, you're not alone. Every marketer wants to attract leads, right? So what is it that you do differently to become a magnet for them? What value are you providing to your audience in order to get a green signal? If you weren't quite energetic while answering these questions, sit down – we're going to get you all the answers you need.
In this blog, we will detail the fundamentals of demand generation and 10 core strategies you should follow. From interactive content to ad campaigns, we've got you covered! 
What is demand generation?
Demand generation is the process of generating demand for businesses' products and services. Surprise, surprise! Now, it may sound like a generic term, but it isn't.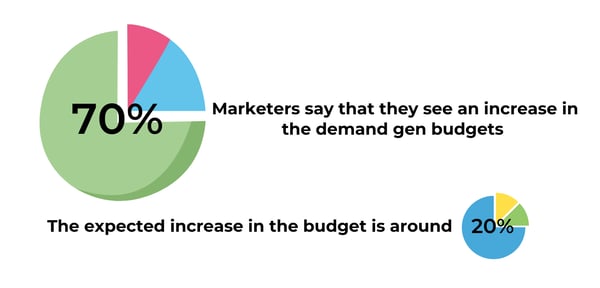 Did you know that 70% if marketers say they see an increase in their demand gen budgets? That's huge. Let's explore what demand generation means in full. 
Demand gen can be visualized as a funnel that starts by identifying and qualifying prospective customers through interactive content, inbound marketing, campaigns, and similar events. This is then passed on to the nurturing team which further qualifies these prospects through scoring systems depending on the stage at which the prospect is in the conversion funnel. Finally, these highly qualified, nurtured leads are then passed on to the sales team for conversion. 
This whole process demands a gradual and holistic approach as it usually spans and integrates the entire marketing department. 
Lead generation vs. demand generation
Are they the same concepts? Not really. Yes, you'd find many B2B marketing professionals use these terms interchangeably. And, lead generation may sound like that's all you need. However, it is just a small part with its focus on the top of the marketing funnel.
Let's start with lead generation. The goal of lead gen is simple: making the targeted audiences turn into leads and collecting their details so that they can be further nurtured into becoming customers. The catch here is that your audience already has recognized that they have a problem and are actively seeking out a solution. So, when they find your brand, they are just assessing if you're the right solution. 
This is exactly where it differs from demand generation. It aims at creating demand, educating your prospects by telling them about a challenge that exists for them, and explaining why it's significant enough to invest in a solution.
Though both should be used as part of your customer growth strategy, you can think of them in pie terms. So, metaphorically, if demand generation is a pie, lead generation is a slice of it. 
And since you almost always want to generate both demand and leads, it's a good idea to develop a demand generation strategy that includes both lead gen tactics as well as tactics to inform and educate these leads along the journey to becoming a customer.
10 demand generation strategies to amplify growth 
Let's go over specific strategies to help your business grow!
1. Establish and assess KPIs
KPIs are the measures that decide if your demand generation campaigns are effective or not. It will lay a strong foundation for a successful demand generation strategy. The KPIs can be anything depending on what you want to monitor.
If you're setting up a campaign, you can set performance metrics such as:
Cost per acquisition 
Lead quality score
Customer lifetime value 
Free trial/tool signup rate
Content conversion rate
Return on ad spend 
This helps track what's working for your demand generation campaigns, what's worth investing in, and which under-performing campaigns to stop. Once you've determined which KPIs are relevant to your business goals, you can start mapping them across your customer journey. This way we have the connected dots between our demand gen efforts and actual business growth. 
2. Create interactive content
Content is omnipresent. However, if demand generation is the aim, interactive content is the means. Interactive content is multifunctional and it helps businesses drive traffic, engage prospects through personalized solutions, and generates qualified leads. Interactive content types like quizzes and calculators help capture and retain the audience's attention. It is personalized, engaging and provides real value to your prospects.
Engaging content becomes all the more important when we consider the present market competition. In fact, more than 87% of B2B marketers are using content marketing? Yet only 3% do it the right way. 
When you aim to develop a demand generation strategy, you should start creating content with the objective to educate and make people aware that they are facing a problem; not with the sole aim of selling. Have a look at this example to understand how interactive content can help you with that.
Golf Avenue, one of the biggest online retailers of golfing equipment, wanted to create smart and relevant content to understand its audience's preferences and generate demand for their products. For this, the brand decided to go with one of the most fun interactive content types – quizzes!
They came up with a quiz titled "Guess Your Golf Handicap!" that recommends the right golfing equipment to the prospects. Instead of selling a product, the quiz introduces a challenge and solves it by providing personalized recommendations.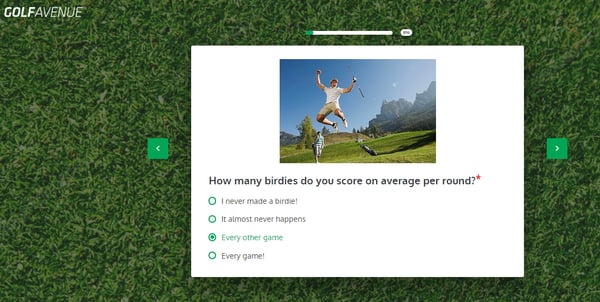 Have a look at how they smartly generate relevant leads by offering exclusive goal deals to the users in the end. Interactive content as a demand generation strategy can foster engagement, create needs, and drive leads through the roof. 

3. Promote your content and increase brand awareness
It is utterly important you spend time crafting and publishing your content. However, getting visible to your target audience so that they remember you when they decide to purchase is no less important. Once your audience is aware that the problem exists, they need to trust your brand enough to choose your product or service. 
Hence, apart from your website, you must capture platforms like social media, emails, and other relevant communities in order to generate demand. Showcasing your content to your audience on social media is a great opportunity for increasing awareness of your brand and creating demand for your offering. 
For example, GoPro uses social media for storytelling and fostering relationships with its audience. Instead of convincing people that the GoPro camera is the best solution for them, it promotes user-generated content to leverage the emotions behind the stories its customers tell.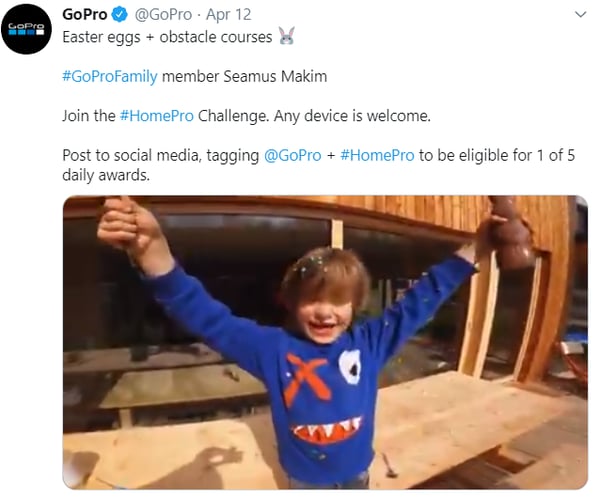 Email marketing can be another incredibly powerful component of your demand generation campaigns. Also, sharing your content in relevant communities, such as niche Facebook Groups, Reddit or LinkedIn groups can prove to be a good demand generation strategy. However, you should make sure you're engaged in the community and not just posting content.
You can also use tools to automate post scheduling for you. Now, while these may be the key demand generation tactics, organic channels are not always enough. This brings us to our next point. 
4. Set up ad campaigns and filter lookalike audiences 
Paid promotion is essential for driving your target audiences who either don't know about you or are not following you. So, for our fourth demand marketing strategy, we want to draw special attention to paid ad campaigns. 
If you have been focussing on your marketing tactics for a while, you are already advertising on major platforms such as Google and Facebook (if not, now is the time to reevaluate). So, the point of focus here is a smart targeting strategy, which is "lookalike audiences" on Facebook and "similar audiences" on Google.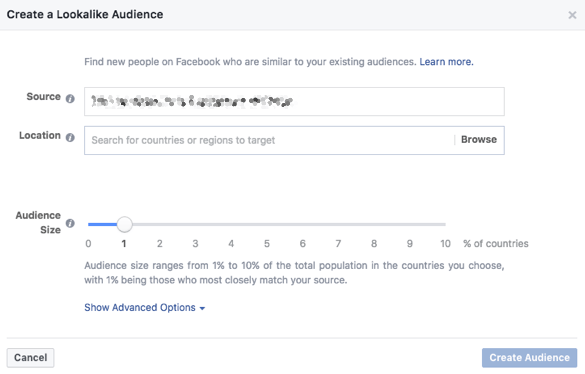 We call it smart because this function builds a bigger audience base for you based on your existing custom audience. This audience closely resembles users that have expressed an interest in your offering or content or have similarities based on demography and behavior. 
This strategy helps in doubling your user base and creating demand in a relevant audience without you having to put an extra effort or budget. All of us know the time people spend on platforms like Google and Facebook. 
5. Offer free trials and demos
After you generate awareness and educate your audience, it's time to give them a sneak peek into your offering. This especially becomes important in two scenarios – either your product is of high value or you are a new entrant in the market. In both cases, demand generation becomes tricky as users are unsure of the worth of this investment. Providing free trials and demos, thus, prove great demand strategies. 
In fact, big SaaS players like HubSpot and Moz also offer a free trial. They also make sure they are sending informational emails while the trial period is ongoing. This makes the customer feel valued and also is a great opportunity to educate them about their best features.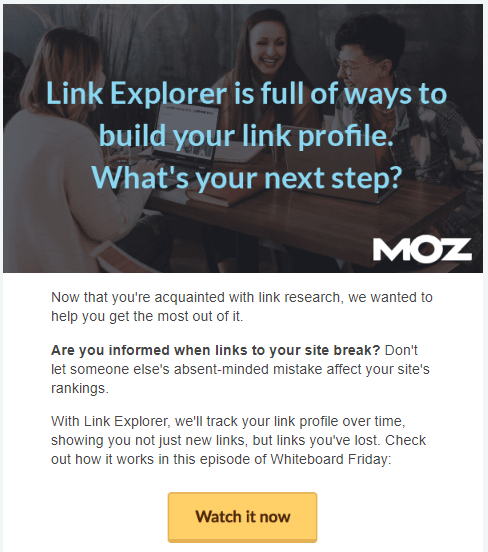 Offering free trials can also prove a smart way to get genuine feedback on your services and improvise on it. This way you will also get to understand if your free trial strategy is working out for you.
6. Invest in free tools
This demand generation strategy can be a little challenging but so worth it. Now, who doesn't love a free tool that performs their daily tasks? It can add immense value to users' lives. This is especially fruitful if you are a new brand. Hence, invest in building free tools that supplement your core offering. This strengthens your image in the market as the trusted go-to resource. 
When you provide something with no strings attached, it generates an opportunity for eventually creating demand for your premium tool that the users may not have otherwise known or considered. 
Many marketers have used the free Title Generator tool by SEMrush, Google Ads Performance Grader by WordStream, Blog Ideas Generator by HubSpot, or Backlink Checker by Ahrefs. These are some fantastic free tools that aid the users and create a demand for the comprehensive paid product. You can also play around with interactive tools like free calculators, quizzes, or other assessment tools.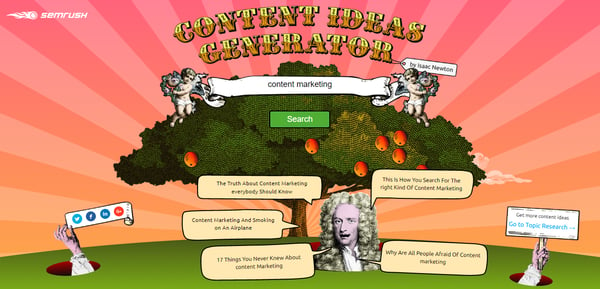 This strategy will boost your demand generation campaign to another level. Yes, it will demand investment at the start, but it will reap you the benefits in no time.  Alternatively, you can develop some easier tools, like free marketing templates to help people carry out a key task in a faster, more organized, or more automated way.
7. Use lead magnets
A lead magnet can be anything that pulls your potential customers without any hesitation. So, if a free tool seems too complex to you, then consider making a simple lead magnet that can fetch similar results. For this, we suggest offering your best resources free of cost. It can be anything from a free checklist, calendars, templates, eBooks, offers, quizzes, or any exclusive case studies.
This will create a sense of trust between your audience and your brand, leading them back to your content or your website. Furthermore, offering a value-based resource in the form of a lead magnet gives you valuable information about them. This information can help you take them forward in your nurturing process.
Active Campaign created a social media content calendar to help users plan and share their content in advance. It proved to be a great tool for managing marketing campaigns, tracking deadlines, and creating trendy content for social media strategy.

8. Inculcate strategic partnerships and collaborations
Two is better than one. This can prove a useful demand generation tactic too. Partnering with strategic alliances that offer complementary services and have mutual goals is a brilliant way to tap new audiences. 
This fosters word of mouth and grows brand awareness for both the parties involved. It consequently also reduces your new customer acquisition costs. This co-marketing is a smart demand generation tactic. 
Moreover, partnerships like guest posting can boost your SEO too. It gives you the opportunity to increase your backlinks through co-branded content, which ultimately boosts your SEO and website ranking. 
Another way of collaboration is webinars. You can partner with the leaders of your industry on webinars. It may take some effort to get them to collaborate with you. But if your offering is convincing enough, a webinar can increase your standing in your industry and boost your brand awareness.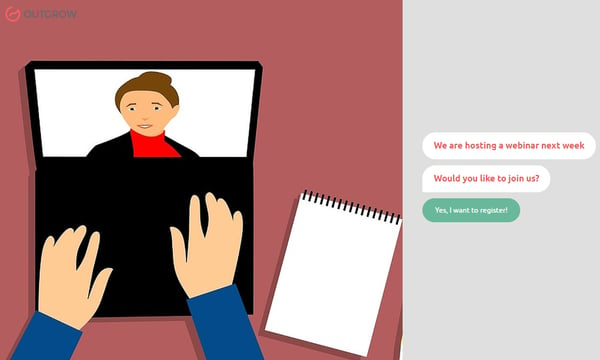 Finally, tapping into influencers in your industry is another demand generation tactic to open gates for audiences that are already interested in related products. 
9. Align marketing with sales
Demand generation strategy is not solely a marketing function. It happens at the intersection of marketing and sales roles. So, for launching a successful demand generation program, you must ensure that both the teams are well-aligned and communicated. 
This is because the marketing team may kickstart the process with top of the funnel campaigns, but the nurtured lead is finally passed on to the sales team for conversion. This is the concept of an integrated demand generation strategy. 
For this, marketers need to understand what happens after a lead converts. Simultaneously, they need to provide support to the sales team in the form of case studies, price sheets, or sales decks. This empowers the sales team to carry forward the discussion you had with the lead on any product, service, or segment and close more deals.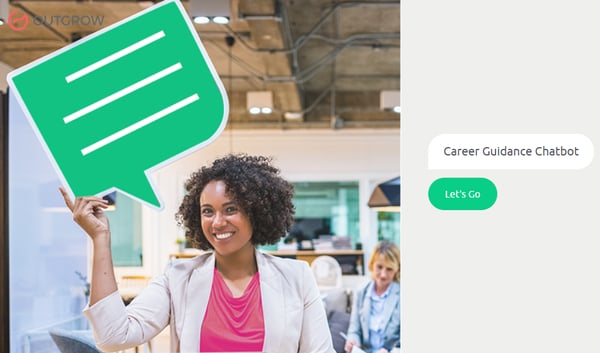 Another smart demand generation strategy here is conversational marketing. It is the use of targeted marketing and interactive chatbots to engage and convert your leads. It is one of the fastest ways to move leads through the sales cycle with the help of real-time conversations. This is a good space to align marketing and sales to give your customers the best possible experience. This alignment also helps develop a replicable process for closing deals, increasing deal size, and speeding up the sales cycle.
10. A/B test and track your campaigns
Well, we have done so much until now. But how do we tell if those demand generation strategies are working well? Enter A/B testing. A/B testing is a process where you compare two variations of the same element of your webpage to see which one gets a better response from the audience. 
It's the best way to keep analyzing and modifying your campaigns to know you are on the right track. You can test almost everything, from different content types, landing pages, email CTAs to the performance of your free resources. Some examples may include:
Time of posting: Monday 8:00 a.m. vs. 10:00 p.m.
Content types: video vs. link
Captions: long vs. short
CTA: question vs. statement
Pricing: table vs. checklist
Moreover, if you're using any paid ad or social media management platform, you must explore their analytics section to see how your data changes over time. Try to identify patterns in the data and understand if your audience is responding to your strategies. This is where setting KPIs helps. Once you understand how your users interact with your demand generation strategies, you can keep modifying them for better results. And don't forget A/B testing – it'll give you all the information you need!
Over to you
The success of any demand generation campaign relies on how well you succeed to engage your audience. So did we succeed? We truly hope we have created a demand for demand generation marketing strategies through our content. And we'll keep testing the impact on you with our other blog pieces. Until then, keep exploring and implementing these strategies to grow your audience and business.